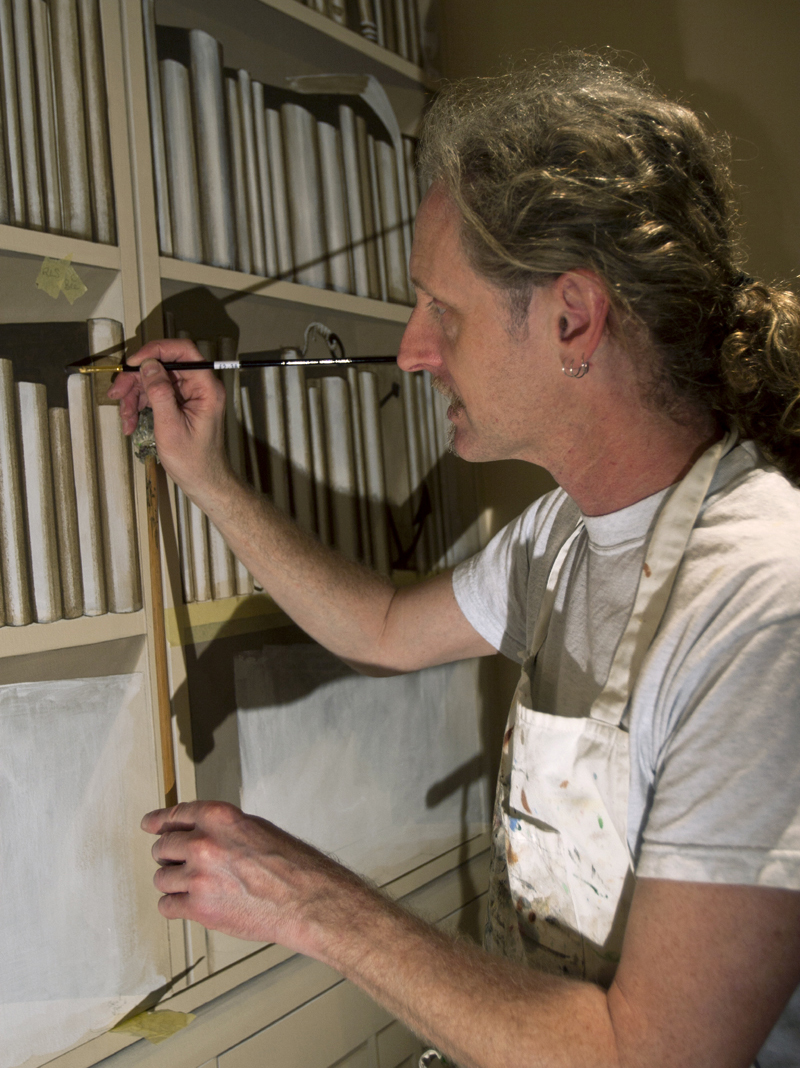 Est.1995 - Gordon Collett used to specialise in trompe l'œil murals.
BUT, as of September 2017 he no longer does this as part of his art practice. He still takes on bookplates (ex libris) and oil portraits.
Gordon has worked extensively in the UK, France, Holland and Spain for many private and commercial mural clients.
He also accepts commissions for portraiture, copyist work, is an established Ex Libris designer and illustrator. Portraiture being his own special interest, regularly entering the BP Award.
Television work includes appearances on BBC1's "DIYSOS", ITV1's "60 Minute Makeover" (both with Chris Westall) and Sky Arts' "Mastering the Art".
His website is a full portfolio of all this.